The first kosher restaurant in Japan.
With G-d's help, Chabad House of Japan established Kosher Delica, in April 2005. It has since developed, in serving all the kosher food needs of the Jewish community in Japan. All foods are under the strict rabbinical supervision of Rabbi Binyomin Y. Edery, Chief Rabbi of Japan.
Please feel free to contact us. We are always happy to be of help.
We deliver to hotels, business offices, and restaurants. We do catering for special events. We accommodate special requests, gluten-free, low salt, no sugar etc.
Contact:
03-3772-7707  or 090-3683-7707
From out of Japan 212-561-5969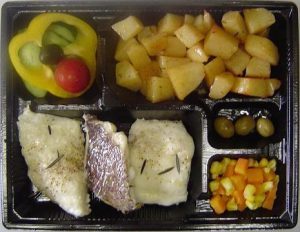 Delivery
There will be an additional charge for delivery, depending on the time of day and distance from Tokyo.
Sometimes we must use an express motorcycle courier. This will be between 4,820 – 13,000 Yen. To know
the exact delivery fee, email us with the exact address and we will reply with the exact cost.
Food Freshness
The food is fresh from the kitchen.
The food is all prepared without preservatives. Please eat on the same day of the delivery. Side dishes vary from the pictures above, depending on availability.